Ray Hallquist, PMP, President
Construction industry experience since 1995

Project Management Professional / USACE CQM Certification

Led management, field operations and estimating divisions

Daily oversight of more than $1 billion of construction

Notable projects include HPCC-Data Storage Facility, Level 3 National Network, Nike Headquarters, Wafertech Manufacturing Facility
Construction industry experience since 2010

Experience with federal and commercial contracts.

Supervisory experience with projects ranging from $50K to $1 Billion.

Notable projects- Denver VA Replacement Hospital, US Stratcom, and Children's Hubbard Center for Children.

Masters in Business Administration from Colorado State University.
Ken McIalwain, Chief Operating Officer
Project Executive with responsibilities for $100M+ pursuits and projects in Commercial and Heavy Industrial markets
Senior VP with P&L responsibility for local market with annual revenue of $300M+
Senior VP with P&L responsibility for offices in Anchorage, AK, Honolulu, HI and Austin, TX
BJ Gehrki, President, Colorado Operations
Construction Experience since 2000
Led management, field operations and Preconstruction & estimating divisions
Started, lead, grew offices in multiple US locations
Daily oversight of more than $1 billion of design and construction
Notable projects include Denver Union Station, Madonna Rehabilitation Hospital, Market Station, Alaska Airlines Anchorage Airport Hangar, Methodist Hospital Campus
Ryan Wilson, Vice President, Preconstruction
Construction industry experience since 1995

Implementing a Preconstruction philosophy which believes in team collaboration, open book, cost certainty, maximizing value, subcontractor relationships, procurement strategies and creative solutions

Creating strategies for better cost control and design management that leads to successful projects

Show how strong collaboration between the General Contractor, Designers and Owners are critical for a successful project.

Specialties: Healthcare, Mountain Resort, Class A Office, Performing & Cultural Arts Facilities, Assisted Living, Residential Condo & Apartments, Hospitality and Higher Education projects ranging from $1 million to over $550 million

Notable projects: The Coloradan, The Quincy, Hotel Born at Union Station, Monarch Casino Black Hawk, Lone Tree Arts Center, CSU Center for the Arts, Jackson Center for the Arts, UW Energy Innovation Center, UW Visual Arts
Amy Mason, P.E., Vice President, Washington D.C. Operations
Construction industry experience since 2002
Professional Engineer licensed in the Commonwealth of Virginia and the State of Colorado
Managed IDIQ Task Orders for both Architect of the Capitol (DC Metro area) and USACE RSFO Programs
Oversaw contract and procurement teams for the buyout of $1B in subcontractor and material agreements for the USACE managed Customs and Border Protection – Border Infrastructure Program
Notable projects include AOC Barrier Replacements and AOC Capitol Police Upgrades, HPCC2 at Ft. George G. Meade, MD, and the Brayton Point Closed Loop Cooling Tower Project.
JT Wilhelm, Vice President, Alaska Operations
Construction industry experience since 2008

LEED Accredited Professional

Led field operations, management, and estimating teams

Managed MACCs and MATOCs for Air Force on JBER, Wainwright and Eielson

Experience in constructing various facilities including Class A office spaces, hangars, military and DOD facilities and K-12 projects

Notable projects include Anchorage Sport Fish Hatchery, Eielson Missile Maintenance Facility and Ft Wainwright 336 Barracks
Rob Mason, PMP, Sr. Vice President, National Federal Operations
Construction industry experience since 2004

Project Management Professional/USACE CQM Certification.

Manager of small projects team for classified construction in DC metro area.

Daily responsibilities for estimating, managing and closing out multiple contracts simultaneously.

Experience in Data Centers, high security telecommunications, command and control facilities and complex MEP renovation projects.

Notable projects include White House Situation Room, Architect of the Capitol Security Improvements and U.S. Stratcom replacement.
Matt Adams, Sr. Vice President, Civil, Colorado
Construction industry experience since 2004

Design-build management experience on over $2.4 billion worth of work spread over four large projects.

Civil construction experience includes highway, infrastructure, light rail, wind power, water resources, roller compacted concrete, dams, and site development projects.

Project management experience on civil projects ranging in size from $6 million to $600 million.

Project engineering background provides strong skill set in project planning, scheduling, and construction management.

Notable projects include Denver TREX (I-25), Pine Tree Wind Farm (So. Cal), Project Neon (Las Vegas), Kamehameha Highway Guideway (Oahu, HI), and Robert Diemer Water Treatment Facility (So. Cal).
John Todd, LEED AP, Sr. Vice President, Building, Colorado
Construction industry experience since 1999

LEED Accredited Professional

Project Executive of a small projects team for vertical construction division in Denver

Experience in constructing various facilities including: Class A office spaces, parking structures, data centers, military facilities, K-12 and higher education campus projects

Led management, field operations and estimating groups

Notable projects include Level 3 Headquarters, Broncos Ring of Fame, University of Colorado at Colorado Springs – Village at Alpine Valley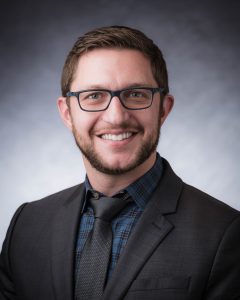 Matt Alvarado, Sr. Vice President, Commercial, Colorado
Construction Industry experience since 2000

Vertical Construction experience in both New Construction and Renovation Projects

Involvement in the Preconstruction through Close-Out Process

Healthcare, Office, Mixed-Use and Higher Education Market Experience

Notable projects include TD Ameritrade Park, Madonna Rehabilitation Hospital, CU Anschutz Campus Projects
Liz Rapp, Director of Business Development
Business Development in Denver's Construction Industry since 2011.
Focuses on building relationships, driving HPM's growth and supporting clients in variety of Denver markets.
Instrumental in sourcing and supports securing profitable new work for the organization.
Represents HPM to clients, industry partners and peer organizations by attending industry and community functions as HPM's ambassador.
Proactively works to support both clients and industry partners and transform these partners from clients to advocates; knowing this is the best way to generate additional sales and build brand awareness.
Bachelor of Science from Purdue University. Graduate work at St Thomas University.
Contact HPM Contracting Today